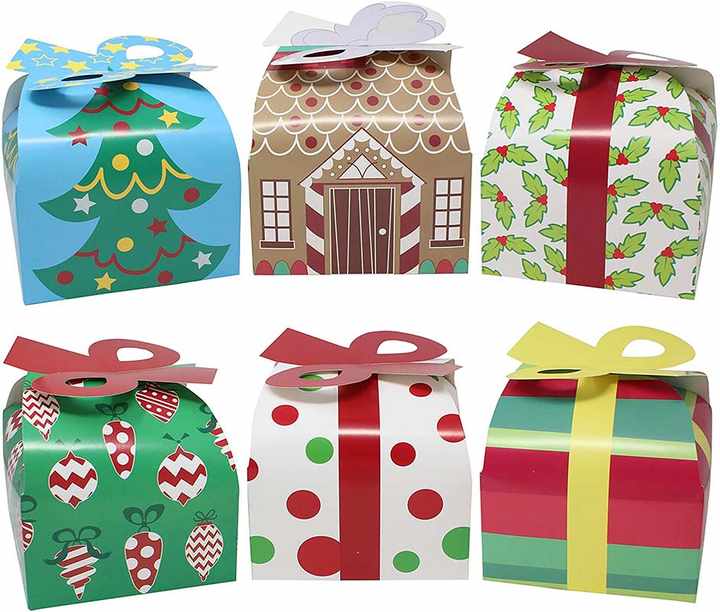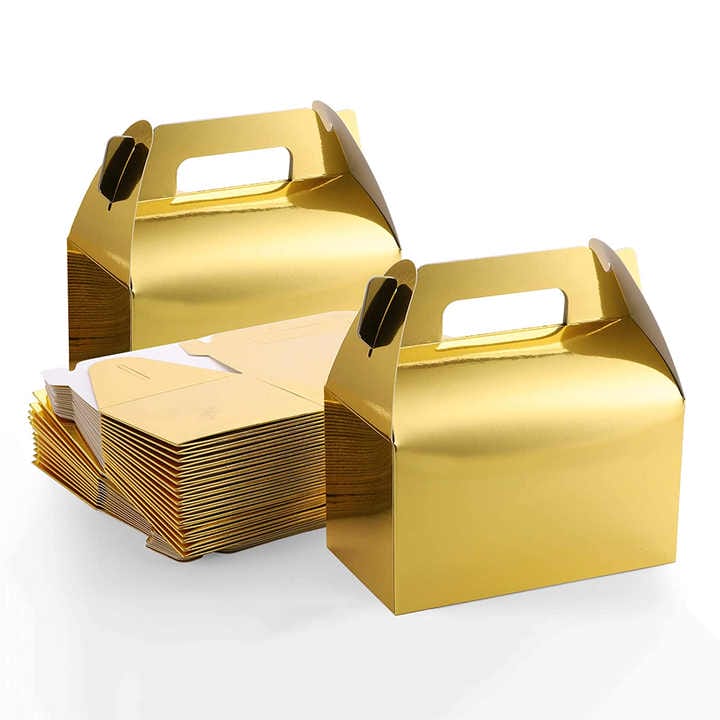 Hippie Party Goodie Gable Boxes
Material: Art paper
Size: 25*12cm or costom
MOQ: 1000pcs
Free Sample / Factory Price / Bulk Customization / Logo & Packaging / Wholesale & Export /
Hippie Party Goodie Gable Boxes" sound like a fun and creative idea for a party favor or gift packaging. If you're planning a hippie-themed party and want to create gable boxes for your guests, here are some ideas to make them groovy:
Colorful Design: Hippie culture is known for its vibrant and bold colors. Decorate your gable boxes with tie-dye patterns, peace signs, flowers, and other retro designs. You can use markers, paint, or even print out stickers and attach them to the boxes.
Materials: You can purchase plain gable boxes and decorate them yourself or find pre-made gable boxes with a hippie theme. Consider using recycled or eco-friendly materials to align with the environmentally-conscious spirit of the hippie movement.
Filling: Fill the gable boxes with all sorts of hippie-inspired goodies. Here are some ideas:

Tie-Dye T-Shirts: Mini tie-dye shirts that can be used as decorations or worn.
Peace Sign Jewelry: Necklaces or bracelets with peace sign pendants.
Incense Sticks: Fragrant incense to create a peaceful atmosphere.
Sunglasses: Round or colorful sunglasses.
Flower Crowns: Handmade or artificial flower crowns.
Vinyl Records: Small vinyl record coasters or vintage vinyl stickers.
Hippie Stickers: Stickers with peace signs, flowers, and other retro designs.
Lava Lamps: Miniature lava lamp keychains or nightlights.

Custom Labels: Design custom labels or tags with the party date and a special thank-you message to attach to each gable box.
Hippie Quotes: Include famous hippie quotes or sayings on the boxes for an extra touch of authenticity, such as "Make love, not war" or "Peace, love, and happiness."
DIY Crafts: Encourage your guests to embrace the hippie spirit by including DIY craft supplies like tie-dye kits or friendship bracelet materials in the gable boxes.
Music: Create a playlist of iconic hippie-era songs and provide a QR code or a link to the playlist to share with your guests.
Remember that the key to creating memorable gable boxes is to infuse them with the spirit of the era and culture you're celebrating. Whether you're throwing a retro-themed party, a hippie gathering, or any other event, thoughtful and creative party favors can make your celebration even more special.
| | |
| --- | --- |
| Type | Lid, Magnet, Other |
| Material | Carboard |
One Stop Printing & Packaging Service
RENHE is a leading manufacturer in the packaging printing industry. With quality services and products, we have earned the appreciation of our customers worldwide over the past 30 years.
We provide one-stop package & printing customization solutions, our professional R&D, QC team and abundant production lines to ensure production can be smooth and delivered on time. Welcome customers worldwide to contact us or request a free quote.